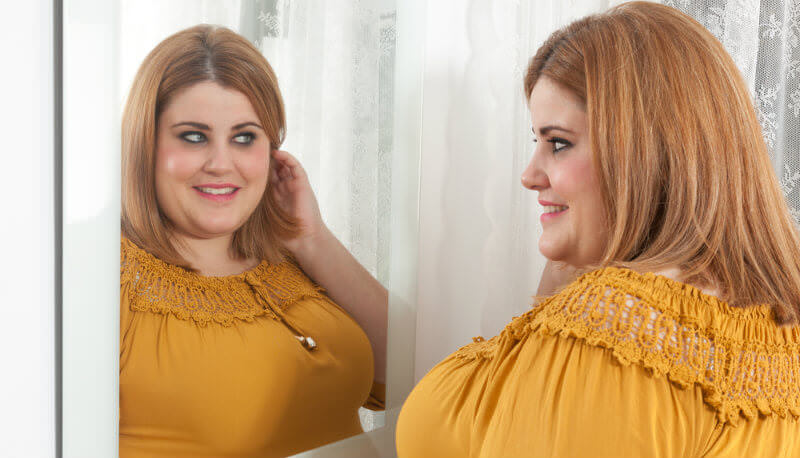 You know what they say, a picture is worth a thousand words, and that will always be true, especially when it comes to profile photos. Photographs on dating profiles are one of the crucial elements that will either contribute to or devalue your profile, and though it sounds shallow, it is the truth nonetheless. We often give you advice on how to improve your profile, and today we'll take a closer look at how you can show your absolute best in profile pictures, without amply using Photoshop and other editing tools.
The first thing we'll discuss is definitely the composition of the photo. Too often are big beautiful women reluctant to show their voluptuous figure, and opt out only for head shots. This is not a preferable way to go, because it shows that you're not very confident with your body type (and you definitely should be) and honestly, it puts in question whether you can be trusted. This is why we encourage our beautiful female members to put up shots of their whole figure, as there's no reason not to. If you're on a BBW dating site, then you can be sure that all the men there are more than eager to meet women who are comfortable in their own skin, no matter what size.
It is also important to note that you should make your pictures completely clear. They don't have to be taken with a professional camera, but they should show your features clearly, so don't use filters or editing. If you want to have a good standing chance at men noticing you, there's no need for pretense, show yourself in your best light, and that doesn't mean dim lighting, ladies. Definitely find a pose in which your features look best, but please, for the love of gods, avoid making a duck face or any silly expression that distorts your face. That is a sign of insecurity and people often think that you're deceptive instead of relaxed and playful, which is what you're usually going for.
Another no-no we'd like to point out are group photos. Yes, that photo of you and a bajillion of your friends in Grand Canyon is great, but on dating websites, people want to see you. There isn't much point in having a profile picture in which your potential suitors have to guess who you are. Even if you look astonishing in your group photos, use them for your social media profiles, and keep your dating profile only about yourself and your qualities.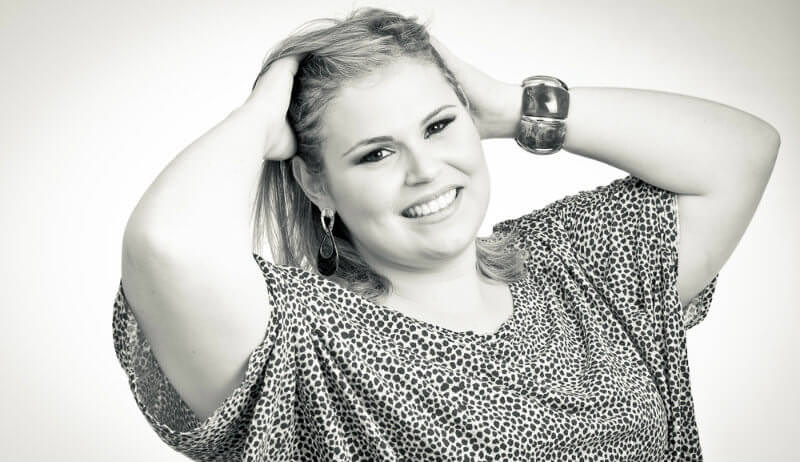 People like to see emotion on your face, so don't go with a rigid fake smile or a smolder that looks intimidating (though some men do like a resting b**ch face). Try to show genuine emotion without looking strained. Have your friends take a picture of you when you're laughing or doing something you love. This is where you can kill two birds with one stone – show your natural beauty and show that there are things you love doing. This gives you an appeal of an honest, dedicated and passionate woman, which are all qualities men find irresistible.
Of course, we're not just going to preach about what you should do, we'll give you some practical pointers as well. There are poses that are better than others when you're being photographed, and this goes for women in general, no matter their size.
For example, if you are in pursue of a good whole body shot, there are a few things you can do to accentuate your curves. Instead of facing the camera flatly, which will make your curves basically non-existent, try turning your torso away from the lens a bit, while slightly arching your back and shifting your weight onto your back leg. You will be pleasantly surprised at how good you will look, and no editing needed.
If you want to look good on your headshots, it's much easier than you think and you don't need to use a ton of makeup for maximum effect. Simply take your shots slightly above your eye level, this will pronounce your jawline, your eyes will look bigger and more engaging, especially if you look up just a bit.
One last tip for great posing that will underline all of your attributes is to drop your front shoulder when your torso is being photographed, which will make your neck look longer and the focus will stay on your face. One other thing you can do is pull your arm away from your body just slightly so that it doesn't look bigger than it actually is.
These tips for showing your best self on your BBW profile photos are there to inspire and encourage you to own your beauty and be proud of it.