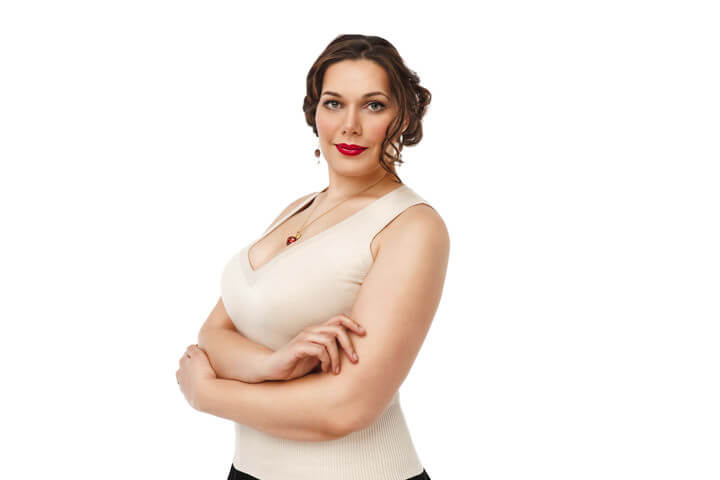 One of the most important things you have to do when entering the competitive world of online dating is to create a profile that will stand out. In other words, you need to figure out how to keep someone's attention and the best way to be noticed is to make a profile that will intrigue and excite other members. 
Here are 10 amazing tips on how to make the absolute most of your online dating profile and rule every BBW dating website:
1. Don't be afraid to ask for help
If you're not certain how to describe yourself, ask your close friends to help you out. There's no need to be ashamed; people who are close to you only want what's best for you, and sometimes they know you better than you know yourself.
2. Forget about clichés
The fact that you are looking for love doesn't mean that you have to write it in those words – everyone is looking for that special someone on BBW dating sites. Also, everyone loves spending time with their friends, walking on the beach or eating pizza. The only way to stand out from the crowd is to express individuality and originality.
3. Think pink
People who always complain and never see the positive things in life aren't attractive. Be positive about yourself, your body, and your life. Remember that your profile is basically your BBW dating CV, and your goal is to present yourself in the best light possible.
4. Don't lie
This is a simple one. Lying will get you nowhere. Besides, the point of dating is finding someone who likes you for you.
5. Don't try to impress anyone
Creating a fake profile in order to impress other members just creates a false impression and attracts all the wrong people for you. When you describe who you are, people you're compatible with will easily find you.
6. Go into detail
For instance, if you love watching movies, say which ones are your favorites and explain why. This way, people who are interested in you will get the opportunity to get to know you better. Plus, details are excellent conversation starters.
7. Don't forget to update
Keep you profile up to date, and add any relevant new information.
8. Grammar is important
Of course, anyone can make a mistake, but the least you can do is spell check before posting anything to your profile. Remember that many people find poor spelling (not to mention grammar) a big turn off. Grammar rules!
9. Leave something to mystery
In a nutshell, don't write your entire life story on your profile. You wouldn't tell a complete stranger in a bar everything about yourself, now would you? Also, remember that women enjoy reading longer profiles, but men like to keep it short and sweet.
10. Pictures ARE important
First of all, say cheese. Most people prefer people who are smiling in their pictures because they seem friendly, down-to-earth and approachable. Shots from the waist up attract the most interest, while far away and poor quality images will lead you nowhere. When choosing a profile picture, make sure that you are in the center of attention. However, it is interesting to note that people who pick action shots for profile pictures, even if their face is not showing, get more messages than people who are obviously posing. It goes without saying that you should upload only recent pictures because one of the most frequent complaints of online dating is that people intentionally choose older photos. If your picture is more than a year old, don't use it.