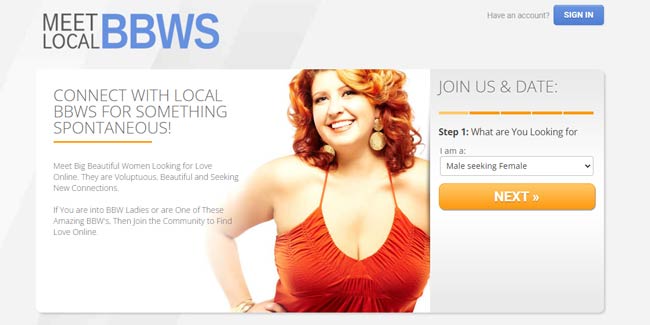 So, you've finally joined a dating site, and created the perfect profile and now it's time to write someone that first message. But what should you write and how should you frame this first communication with the person you might end up dating? Don't worry, BBW Dating Expert is here to help you. This quick and easy guide on how to write the perfect first message will make you irresistible. Okay, we might be exaggerating a little and that's the first important thing you should know about this topic. Do not expect wonders but still keep a positive mindset.
Secondly, you should avoid big dating sites as they're not that accommodating for anything BBW-related. Just check out our list of Best BBW Dating Sites and pick the one you like. Almost all of them are free, including the most popular one Meet Local BBWS. Also, they will allow you to send flirts before sending the message and this can help you connect with people who like you instantly. We've already talked about this brand new feature in our article: Flirt Feature is Revolutionizing Online BBW Dating.
With that out of the way, it's time to start writing! You should open with something simple and familiar like hi or hello. Then you should move on to something you've been doing prior to sending the message. Perhaps you went to the grocery store or a bank? Or you didn't do anything and there's nothing wrong with that. This part of the message serves as glue and makes you relatable. Maybe that other person also went to the store or they just chilled watching a tv show.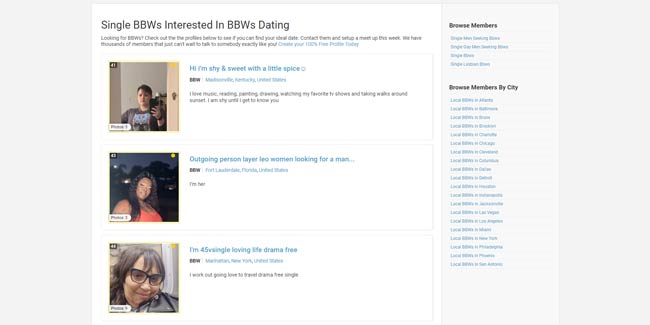 What we're trying to do here is mimic real-life dating. Over thousands of years, we humans have developed a series of non-verbal cues that helped us communicate with each other better. And all of that went out of the window when the Internet appeared. And you can guess what happened with dating. Just look at the options at your disposal. At best you have the like and message buttons but usually, it's just the message button and that's it! So, this is why your message should feel a bit old school.
Moving on, in the next part of the message you should mention something about that other person you like. Maybe they have a nice smile or you liked something in their bio. Something that made you want to write to them. Do not be overly specific and keep those things for later. It's important to be honest with your potential partner as you don't want to waste anybody's time including your own. Finally, you should end the message with a simple question that's easy to answer.
Maybe how long have you been a member on this site or are you from that city/state originally? And that's it, your perfect first message on a BBW Dating site is ready. All you have to do now is wait for the reply and be patient.