Most people have probably never thought about it, but dating a fat girl can be lots of fun, maybe even better than dating regular-size women. In this day and age when people lack free time, women seem to be unapproachable no matter where you meet them and starting a conversation online can be as hard as in person. However, that is not the case with overweight girls. If you go on specialized online dating sites for BBWs, you will find lots of lovely big women eager to chat, date, have fun or fall in love. And once you get to know them, you will realize exactly why some men prefer dating fat women.
Here are some reasons why you should date a curvy girl.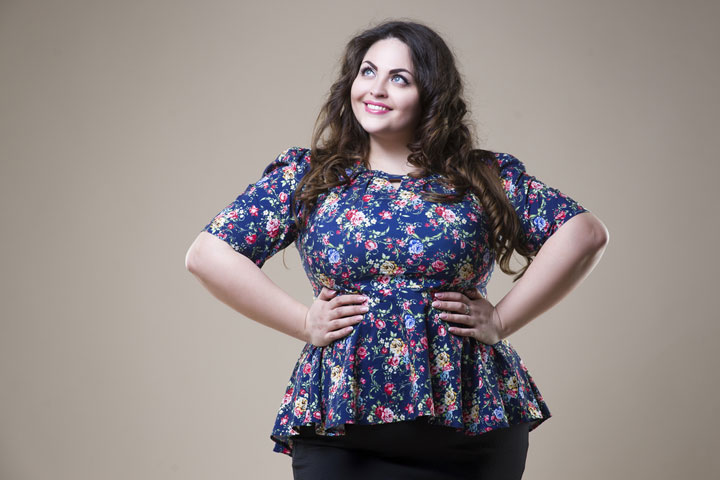 They Are More Approachable
There is nothing better than to engage in a conversation with someone who is easy to talk to. It gives you a chance not just to be spontaneous and relaxed, but also to get to know the person better. With regular girls, things do not usually go that way. Many do not wish to talk to people they do not know. Some think too highly of themselves and like to play hard to get. Fat women have adopted a different approach to dating since they do not rely on their looks to steal away any hearts. When you meet a bigger girl, you can expect to talk to her about a variety of topics in a relaxed manner, which is not something you can look forward to when starting a conversation with women based on their good looks alone.
They Have Nice Personalities
If you are looking for someone for more than just a one night stand, you should primarily be interested in her personality. Chances are that at some point in your life you dated a crazy, stupid or utterly boring girl just because she was insanely hot. With fat women, however, you can focus on what matters – their personality. Your overweight lady friend will most likely be funny, bubbly, and excited about everything. She will appreciate every minute you spend together and make sure you always have a good time. She will not cause scenes, act arrogantly or hate your friends; on the contrary, she will do her best to please you and do the things that make you happy.
They Are Full Of Love
You will not find anyone more affectionate than a fat girl. They like to hug, kiss, and show their emotions whenever possible. They are open about their feelings and appreciate honesty above all else. You can rest assured that these women put their men first and go above and beyond to make them feel loved, cared for, and valued. Unfortunately, this is not always the case with thinner women who tend to be overly demanding and feel and act like they are entitled to your love and constant attention.
They Love Food
Is there anything more annoying than sitting in a restaurant waiting for your girlfriend to decide what to order because she does not want to get fat or does not like half of the menu. The only thing worse is forcing you to eat whatever she thinks is healthy because you two are a couple now and that is what is expected of you. With fat women, there are no wrong choices and you can indulge in eating whatever it is you like to eat knowing she will not roll her eyes every time you take a bite.
They Want To Be Involved
Whether you approached her in a bar or started chatting with her on one of the many online dating sites for BBWs and their admirers, you will soon realize that she is more than happy to take part in your life as much as she can. That means she will have no problem playing video games, going to a bar with your friends or preparing lunch while you are out fishing all day. Your chubby girlfriend will put in a lot of effort to keep you in her life, which means she will do things that make you happy. With a big girl, you no longer have to choose between having fun or having to please your girlfriend.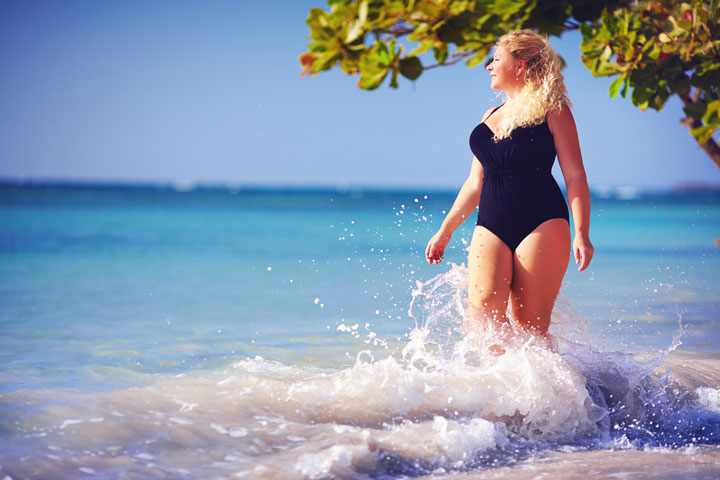 They Know How To Take A Joke
Since being overweight is hardly something people can overlook, fat women learned how to adapt to our modern, not-so-friendly society where people are quick to make jokes on their part. Over time, they learned how to accept all the criticism surrounding their weight and turn it into something they could laugh about. The point is, when dating a fat woman, you will not have to walk on eggshells and avoid the subject of her body weight, which would be the case with regular-sized women who would not look so kindly upon someone making fun of their insecurities.
Bottom Line
To conclude, if you start dating a girl with a bit more meat on her bones, you can enjoy a fulfilling relationship where both of you can be exactly who you are. Whether you want to date or take a more casual approach, you can rest assured that your fat girl will do her best to make your relationship work. With a big woman, you will not just get love, kindness, and understanding. You will also get lots of passion and attitude. And this is why some men prefer chubby girls and why you should let a big girl into both your heart and your life.