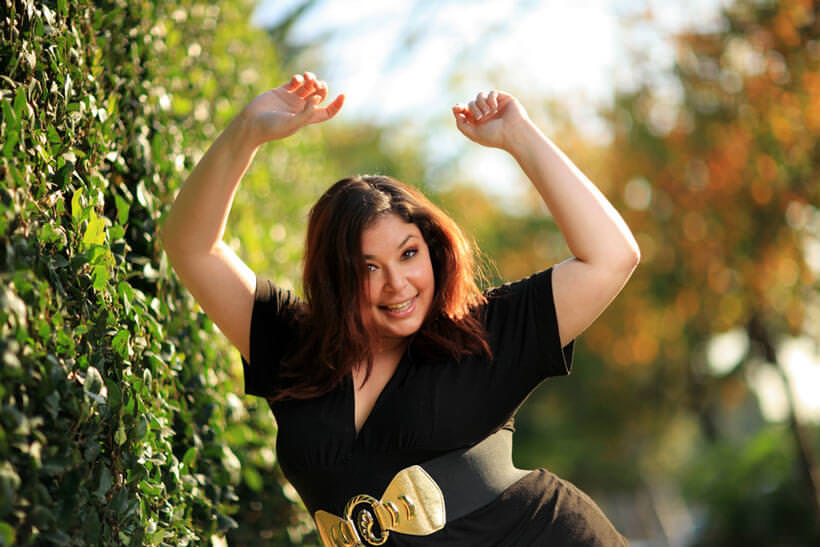 So you met a cool, beautiful, intelligent and funny BBW through an online dating website and you are about to go on the first date with her. You may feel a little nervous about it if you have never dated a BBW before. But there is really nothing to be nervous or anxious about. BBWs are just like other women, they enjoy the same things, they behave in the same way and they are annoyed by the same things on dates as any other woman. Still, there are some issues that might be perceived as sensitive and that you maybe need to keep in mind if you want your date to be a true success. Here are some of the tips for great and successful BBW dating.
Be a
G
entleman
All ladies love a gentleman. It's almost an obsolete institution by now, which makes it that much more important. Your date will most definitely appreciate it if you show her a few old-timey courtesies. Pulling out the chair for her and holding the door is the standard of proper behavior and etiquette on a date of any kind, of course, but so many men seem to forget about it these days.
Don't
T
alk
A
bout
We
ight
Being a gentleman is not just about doing stuff for your BBW date, it's also about the things you say, and more importantly – don't say to her. Never, ever ask about her weight, about her gym and fitness habits, anything that might refer to her size. If she decides to talk about her weight, it's her decision and you can go with it, just don't initiate it on your own. Don't even talk about your own weight, because your date might interpret it as a not-so-subtle hint to her own, and she will feel uncomfortable.
Don't
L
ook at
O
ther
W
ome
n
Again, a general dating tip that applies to all women, but, as we said, BBWs are sometimes a bit more vulnerable especially around very skinny girls, so make sure not to let your eye wander around the restaurant, the bar or wherever it is you're on a date. BBWs are not stupid and they realize that different men have different types of women they like and they also know that these days the standard of beauty means super-skinny, almost bulimic girls. They cope with that fact the best way they can. Don't make it harder than it already is for your date in this world of weightism and sexism by checking out other women while you're with her.
Choose the
S
etting
C
arefully
If your BBW date left it to you to decide where you're going to go on your date and what you're going to do, then you should take this task seriously and carefully consider what your date is going to be about. Some BBWs are self-conscious and they won't be comfortable or relaxed at, say, the beach or the pool, surrounded by bikini-clad skinnies. If you're going to a restaurant, ask her about what kind of cuisine she enjoys and try to avoid tiny, crowded places with small, uncomfortable seats. You want your BBW date to feel comfortable and confident. Similarly, don't suggest activities like hiking or cycling for your first date. After you get to know your BBW date a bit better, you'll learn about the activities she enjoys and those she prefers to avoid, and you'll organize your future dates around her preferences.
Introduce
H
er to your
F
amily and
F
riends
If you really care about your BBW date, and we honestly hope you do, please make her feel appreciated and protected. Never, ever make her feel like you're embarrassed or ashamed of dating her. The best way to do this is to introduce her to your family and to your closest circle of friends. That way, she'll feel like you're proud to be dating her and her confidence will sky-rocket.
Open Communication
In BBW dating, you need to talk to your big beautiful woman as much as you can and as openly as you can, without offending her or being pushy or nosy, of course. Talk to her about the things she enjoys doing, and try to include those things in your next date. Ask her about things that make her uncomfortable and do your best to protect her from them during your dates.