If you are into BBW dating, it is implied that you are a big, beautiful woman yourself, or a BBW admirer who genuinely loves curvy, voluptuous women. BBW online dating is made of fun, honest, loving and warm communities where like-minded people come together in a safe place. But that's not always the case with the "outside world." Things can get a bit ugly in the "real world," and as every BBW will tell you, there are a lot of people who are not particularly fond of overweight women. They feel that everyone should conform to their standard of beauty and sometimes, unfortunately, they are not afraid to say so out loud, right in your face.
Obviously, this can be very hard on BBWs, and their partners or dates also often have to face scorn, disapproval and even explicitly offensive behavior. Here are some of the tips on how to learn to ignore, shut off and shut down haters and body-shamers.
1. Build your confidence
When someone throws some shade your way, if your first reaction is depression, anxiety or anger, it means that you are still not handling it well. The goal is to have zero reaction, which is probably unattainable, but you can always work on it and basically improve your tolerance levels. In order to do so, you need to have great self-confidence.
Self-confidence is basically self-love. Every person, big or small, fat or skinny, needs to love her or himself. Take some time to understand who you are, what your values and qualities are, where you're coming from and where you're going. When you realize how precious and valuable you are, your confidence will sky-rocket, and no hater will be able to touch you with their vile words.
2. Never shame yourself
When other people talk nasty things about you, it can really catch on and spread. You can get caught up in that kind of negative thought patterns, and it's never a good thing. Do not shame yourself and do not be hard on yourself. Again, self-love is the key. Do not call yourself nasty body-shaming names even if you ate a gallon of ice-cream you promised yourself you wouldn't. Rather, try to figure out why is it that you failed that promise to yourself and do not be hard on yourself.
3. Smile
A smile is an incredible weapon. It can tear down even the strongest wall. Next time someone is giving you a hard time for not being the skinniest person in the world, just flash them your brightest, most irresistible smile. It will throw them off completely. They will be confused that you're not upset, and the tables will turn – you will be in the position of power. Plus, a nice big smile is a great way to spread some positivity and it will probably rub off your haters as well. Maybe they'll even become less rude, who knows?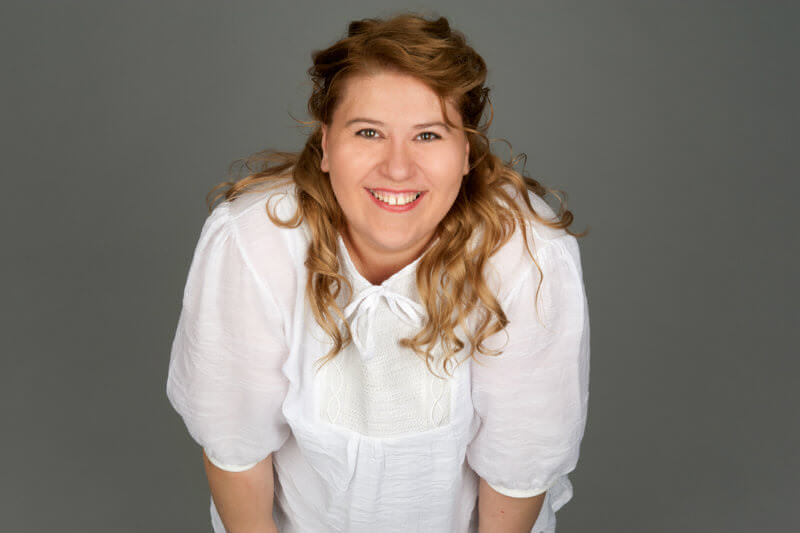 4. Call them out on it
We understand that there are days when you just don't feel like fighting the same old war for the gazillionth time. But, on other days, you simply have to call out the haters, shamers and bullies on it. Do not let them get away with it. You know that if you do, they will just continue to bully and offend other people as well. If you hear a nasty comment behind your back, turn around and look the bully straight into the eye. This direct eye contact alone will freak them out, giving you an upper hand. What you want to say to them is up to you, but remember to stay polite, because you are better than them.
5. Distance yourself
Unfortunately, a hater is sometimes someone close to you, a friend, a neighbor, a relative, even a family member. If someone close to you is trying to body shame you or your date, it's probably time to distance yourself from them. A friend who says ugly, hurtful things like that is not really your friend, even if she or he is masquerading their hate and bigotry under the false pretense of friendship and care. You need love, affection, fun, happiness and understanding in your environment, not discrimination (however indirect), judging and bullying.