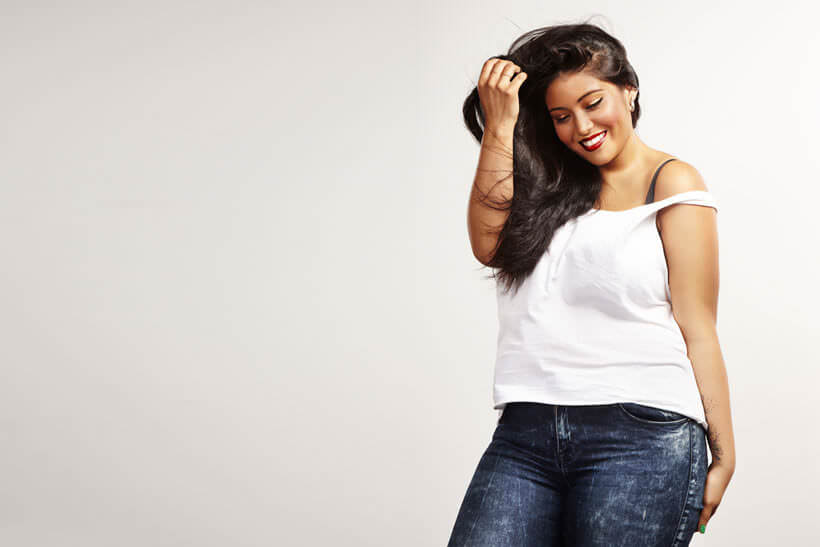 We recently got in touch with a gorgeous BBW who is one of the oldest and most popular members on her dating website. We wanted to hear about her experiences and about online dating for BBWs from her own perspective. Our friend, let's call her Lisa Ann, since she asked to stay anonymous, was kind enough to share some of her thoughts and experiences regarding online dating.
Q. Hi Lisa Ann! First of all, thank you so much for doing this interview for us!
Lisa Ann: No problem guys! I love it when someone is enthusiastic about online dating in general, and especially about BBW online dating. This is a crazy world and sometimes there are too many bad things going on and we should all focus on love instead, so anytime someone wants to talk about love, dating, romance and friendship, I'm all for it!
Q. So tell us about the term BBW – do you identify as one and when did it all start for you?
Lisa Ann: I guess it all started some 7-8 years ago. I was in my mid-20s when I first started thinking about myself as a BBW and it kind of happened thanks to my circle of friends. I mean, before that, people would just call me fat or chubby or "fat but pretty" and those kinds of things, and I never knew there was this thing called BBW that I actually belonged to. One day a friend came to me and said "Look Lisa Ann, I was reading an article online and I had to Google this one term, BBW, and when I did, it basically spelled "Lisa Ann." (laughs) We then Googled some more and looked at some pictures of these amazing ladies who were plus-sized and gorgeous and sexy. It was a revelation for me. There was a whole world where a BBW is the queen. I instantly decided I wanted to be a queen too.
Q. And today?
Lisa Ann: I mean, I'm not part of the whole BBW "scene" and I don't shoot any videos or pictures or do my hair and makeup in a certain way and stuff. I'm just a regular girl who happens to be overweight or whatever and who is also attractive to some people. I don't do the whole fetish thing. I don't want to date someone who's only attracted to fat chicks because I'm more than a fat chick. However, I can't really reject the "BBW scene" either because I owe so much to it. I owe it my confidence and my terrific new circle of friends and even a past romance or two. So I'm basically just trying to make the two worlds meet and I'm still kind of finding my place in them.
Q. How about online dating? When did it start?
Lisa Ann: I think I opened my first account on a dating website some six or seven years ago. It was a regular website, Match.com or something like that, I don't remember exactly. I was thinking, what the heck, not like I've got anything to lose. I liked it immediately because at the time I still had some self-confidence issues and I definitely felt safer and cozier behind a keyboard, with carefully chosen pics of myself and a curated profile. After a while, I became more relaxed and open and I started approaching people on my own, taking them up, even asking for a date.
Q. And BBW dating?
Lisa Ann: That came later. As I explored the world of online dating, I realized there were so many "scenes" and niches and that there were a lot of them that were tailored for people like me. At first I didn't like the idea of being put in that particular drawer, and to be honest I was afraid I was going to be exposed to a bunch of freaks and creeps. But then a friend, who is also a BBW, told me about the website she was often hanging out at, I decided to give it a go. I eventually moved on from that first BBW website but I remained in the "scene."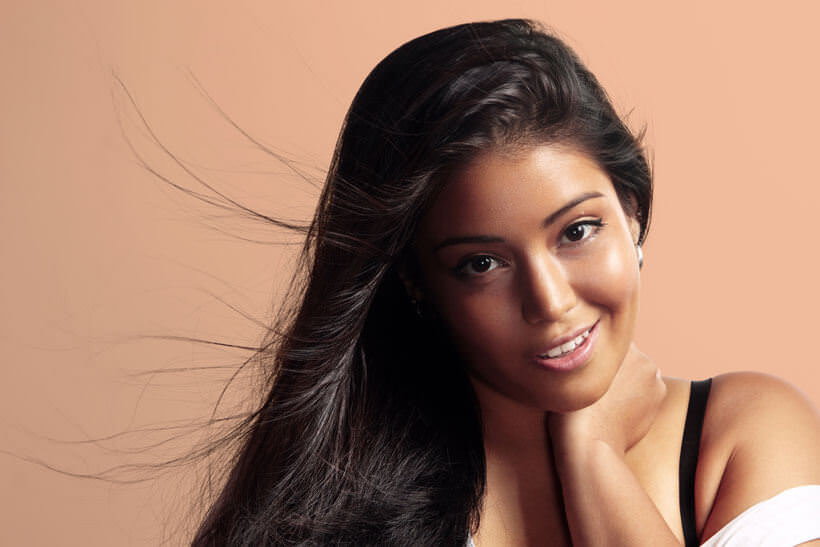 Q. What do you like about BBW dating?
Lisa Ann: Oh, I like so many things. For example, I like the honesty. When you see a girl's profile on a BBW dating site, you instantly know that she's a BBW even though you only see her face or whatever. On other, more general dating websites, pictures can be deceiving, purposely or not, and that makes room for a lot of misunderstanding and potentially even for a lot of hurt. It used to happen to me a lot, a guy starts talking to me and when I send him some full body pics, he simply logs off or goes invisible or blocks me, he disappears, and I even got some pretty hurtful insults. You don't get that at BBW dating websites, because it goes without saying that girls are BBWs and the guys are into them. So you skip those awkward and potentially painful steps.
Q. Yeah, it makes sense.
Lisa Ann: But that's just one part. There is also this sense of camaraderie, not just between girls who are all pretty much in the same boat. It's everybody, we're all just super friendly and open and kind to each other. These websites are usually very safe places and the people are so easy going and open for new contacts. I love that.
Q. And I suppose it's more convenient too?
Lisa Ann: Oh, absolutely. But that's something that applies to any kind of online dating, not just BBW dating. I mean, you can spend the whole night talking to a cute boy you have a crush on and you don't even have to comb your hair (laughs). Ok, sometimes we turn cameras on and we have a webchat or whatever, but I mean, it's not like you have to go to a bar or a club to meet guys. They are right there, in your computer (laughs).
Q. What about safety? Do you feel safe online?
Lisa Ann: I've learned my lessons and I am definitely all about online safety. There are some rules you have to follow, some precautions to make if you want to protect yourself from stalkers and predators that are lurking around the web. BBW dating websites are no exception, although the ones I frequent are very safe and clean.
Q. Can you share some safety tips with our readers?
Lisa Ann: Absolutely. First of all, don't rush into anything. Get to know the person before seeing them in real life. Second, never, ever use your full name. You can use your first name but never the first and the last one, especially if your location is disclosed in your profile. Do not share your phone number, your address, any kind of personal info, until you are sure you're dealing with an honest, normal person. In fact, I never give out my phone number or my address until the second or third date. Needless to say, do not give away your social security number, bank account number, stuff like that.
Q. Do you go on a lot of dates with people you meet online?
Lisa Ann: I don't know what "a lot" means, but I've been on a few, yes. It's like regular dating, blind dating or whatever. You meet someone, you click, you feel like there could be something there, so you go out with him. Sometimes it works, sometimes it doesn't.
Q. Did it ever turn into something serious for you?
Lisa Ann: It did, once. I met this amazing man online, and we talked to each other every evening for hours. After some time, a month or so, we decided to meet. We took it slow, obviously (laughs). The first date was amazing, because we already know so much about each other and we were very relaxed. We ended up dating for almost a year.
Q. It didn't work?
Lisa Ann: Yeah, in the end it didn't work. There were some "irreconcilable differences" as they say. On top of that, he got a job in another city, across the country in fact, and it would have to turn into a long distance relationship, and we both just felt it would never work. So we broke up, but it was very amicable and clean and we are still in touch. He's a great person and I love that he was a part of my life.
Q. Lisa Ann, thank you so much for talking to us. We wish you all the best in your quest for love!
Lisa Ann: Thank you guys for having me!