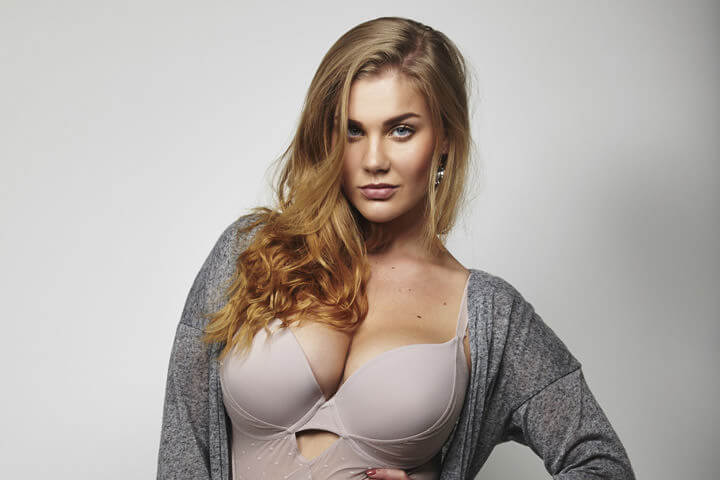 Although you want people to notice your online BBW dating profile, make sure that you aren't receiving attention for all the wrong reasons. Apart from following some basic dating rules, you should also be aware of the most common mistakes ladies make on dating websites. 
1. Never lie about your looks
This has got to be the golden rule of dating. Though BBW dating sites are amazing, they are also a place where people want everyone to think they are perfect. However, you don't need to lie about your appearance to be perfect to that special someone. Honesty and trust are the foundations of any relationship, and lying about your appearance is definitely not a good way to start a romance. Besides, if you lie about yourself, what's going to happen when you meet that person face-to-face? Apart from feeling horrible, you may end up rejected and embarrassed – but not necessarily because of how you look, but because you were not honest. You're fabulous just as you are and if somebody else can't see that, it's his loss.
2. Be overly confident
To avoid any confusion, we have to make a clear distinction between confidence and aggressive confidence. The former is desirable and sexy, while the later makes you seem like a crazy person. For instance, when a guy you've met online tells you that you are beautiful, you should politely thank him. However, some women don't know how to take a compliment, to say the least. An aggressively confident response could include something like, 'OF COURSE I AM BEAUTIFUL. WHAT? YOU THINK ONLY SKINNY WOMEN ARE BEAUTIFUL?' Clearly a huge no-no.
3. Brag about numbers
One of the worst things you can do when online dating is to lie about the number of men you have slept with. In fact, you don't even have to lie. You shouldn't tell every potential boyfriend that you have slept with god-knows how many people (whether or not it's true) in order to let him know that you are attractive. If he wants to go out on a date with you, he obviously likes you. You can only ruin things if you show him that other people have found you to be sexy is the only things that makes you happy and confident.
4. Reverse Psychology
Let's face it, reverse psychology can do you no good. When a man tells you that you are beautiful, or asks you out on a date, don't tell him that he's just trying to be nice. If a guy says he wants to meet you, he obviously wants to meet you – there's no need to play twisted games.
5. Compare men to ex-boyfriends
Don't bring your bad relationships to online BBW dating. As harsh as it may sound, no man wants or deserves to deal with another guy's baggage. If an ex-boyfriend cheated on you, that doesn't mean that all men are just waiting to hurt you. And no, not all men are bastards who only want to take advantage of you. Learn from your past experiences, but don't let them interfere with your future. In other words, let the past stay in the past. Instead of obsessing about all the things that may go wrong, enjoy the moment and give someone new a proper chance. There are genuinely sweet guys out there who are dying to meet you and you owe it to yourself to at least try to be happy.